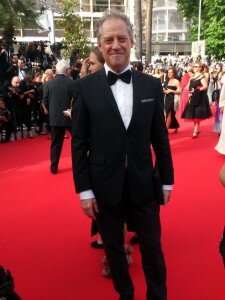 Galloping Films is an International Film & TV Sales Agent that specializes in award winning and commercially driven thrillers, action, drama and sci fi motion pictures, as well as in ground breaking social, political, environmental and human interest documentaries. We market and license our handpicked films to the Theatrical, TV, DVD and Digital markets throughout the world.
Since 1994, Galloping Films has participated at 77 international film and TV markets and festivals including Berlinale/EFM (Germany), MIPTV, MIPCOM, MIPDOC, MIP Junior and Cannes Film Festival/Marche du Film (France), LA Screenings, Tribeca and American Film Market (USA), Hot Docs (Canada), IDFA (The Netherlands), Shanghai International Film Festival/Market (China), Filmart (Hong Kong), Asia TV Forum (Singapore), Busan Int'l Film Festival/Asia Film Market (Korea), TIFFCOM (Japan), Ventana Sur and Fymti (Argentina), Indian Film Bazaar (India), SPAA, AIDC and 37 Degrees South (Australia).
After more than 20 years of travel, meetings, negotiations and sales, Carlos Alperin, Galloping Films' CEO, established close ongoing relationships with film distributors, free to air TV stations, cable and satellite networks, DVD distributors and digital platforms across the globe and can identify the right markets and buyers for your Film or TV series. Carlos drafts and negotiates deal memos and licensing agreements as well as supervises the delivery of film materials and digital content to international distributors. In addition to handling chain-of-title, Carlos manages Galloping Films' marketing and social media campaigns, brand development and new acquisitions.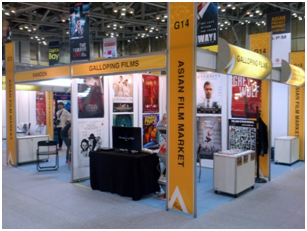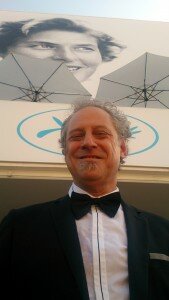 Carlos Alperin. CEO
Since childhood Carlos developed a passion for arts, films and travel. In the 70's he studied Fine Arts at Jerusalem's Betzalel Art School followed by Film Studies at Tel Aviv's Beit Tzvi. After a long career in scriptwriting, editing and production of animation, documentaries and feature films in Argentina, Israel, United States, China and Japan, Carlos moved with his family to Australia where he studied for a MA in Film & TV at Griffith University.
In the 1990's Carlos wrote, directed and produced episodes of the animated series Cosmo Kids (recipient of the Australian Writers' Guild, Monte Miller Award), The Pup Pups (developed with Scottish TV), and Bilby Blastoff. Since 1994, Carlos has participated at 77 international film and TV markets where he signed alliances and co-production agreements with international distributors, producers and broadcasters.
In 2002, Carlos founded Galloping Films. In 2005, he wrote and produced the multi-award winning documentary Raul The Terrible directed by twice Academy Award nominee David Bradbury. In 2009 Carlos produced the thriller ICU directed by Aash Aaron, in 2010 the comedy The Cost Of Living directed by Veronica Craven and in 2015 the action/drama Sargent Matacho, directed by William Gonzalez.
In 2012, 2013 and 2014 Carlos served as a Juror for the prestigious International Emmy Awards.